Wow, we are so far beyond overdue for some sort of a family undate!!
We are enjoying a very mild Canadian winter, which makes everyone happy. :o) We had a very relaxing Christmas break, and are looking forward to our annual trip to Gramma's house in Florida. Hmmm, it seems like vacation time is our favourite time!! :o)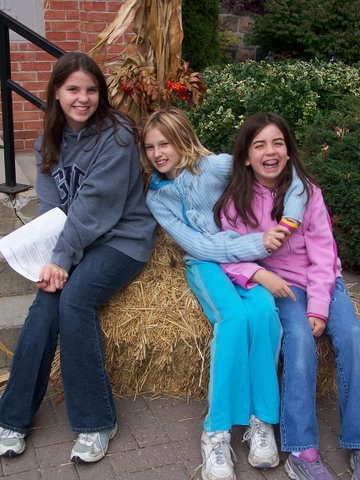 Nicole is in grade 7. She was asked to be a kindergarten helper again this year, and thoroughly enjoys it! The kids love her, and the parents have nothing but positive things to say. She's also begun babysitting for people other than us, which is nice for her. She really loves it, and is starting to earn a little cash!! She has also joined a bowling league, and seems to enjoy it. She continues to go to hip hop, as well as to Tweens.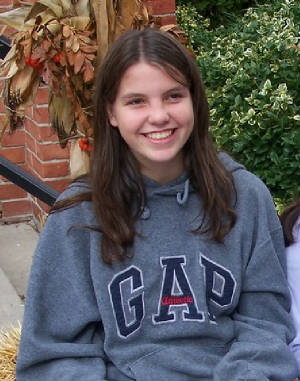 Meghan is in grade 5, and is in an Extended French program. She enjoys the challenges, as well as the new friends she's made. She went on her first down hill ski adventure, which was lots of fun!! She also goes to Tweens and hip hop every week, and was on the cross country team in the fall. Meghan thinks she would like to be a singer and an actress, and enjoys our at home photo shoots. :O)
Kayla is in grade 4. She has made a few new friends this year, and spends lots of time playing with them. Playing outside is her favourite thing to do. She is a wonderful Nintendo player, and is super on the computer! She is an amazing helper around the house! Like her sisters, Kayla enjoys hip hop and Tweens.
Chrissy is almost 12, and is the happiest girl in the world!! She absolutely loves tv, and has no problem letting us know if she doesn't approve of what we're watching. :o) She also loves to eat!! If only we could all eat as much as Chrissy and not gain any weight!!! Chrissy loves Tweens, and all of the interactions with her friends.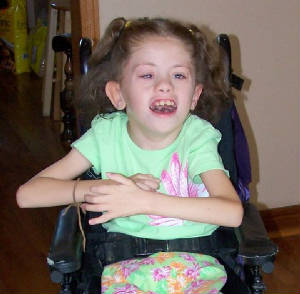 Emily is 11, and is our active girl. She loves to play outside, swim, go for car rides, and anything else that involves getting out of the house. She and Kathy have many adventures together. At home she loves to colour, play Nintendo, dance and look at books. She also loves her time at Tweens, where she can spend time with her friends, do lots of crafts and dance!!