This year we went on our first cruise, and it was amazing!! We drove to Miami, and cruised to Costa Maya, Mexico, Grand Cayman Island and Ocho Rios, Jamaica. The ship was fabulous, as were all of the islands!! When we arrived back in Miami, we drove to Daytona and stayed four nights. What a perfect vacation!


A view of our ship from Ocho Rios.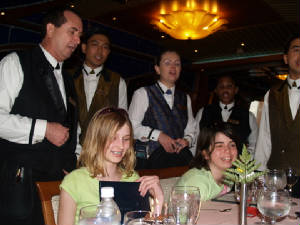 Meghan celebrated her 12th birthday on our first day of the cruise. She was thrilled!!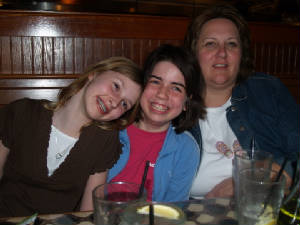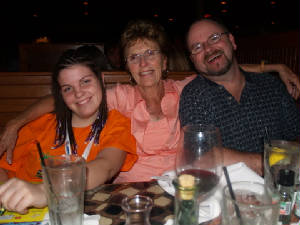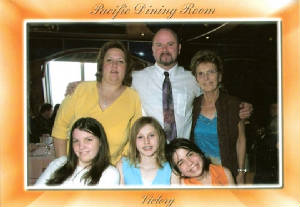 Formal Dinner
The food was incredible!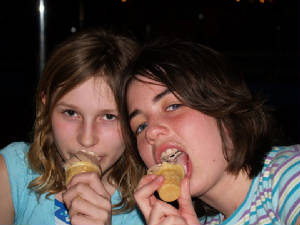 Twenty four hour ice cream...WOOHOO!!!
We watched as he carved a dragon's head out of a block of ice. Amazing!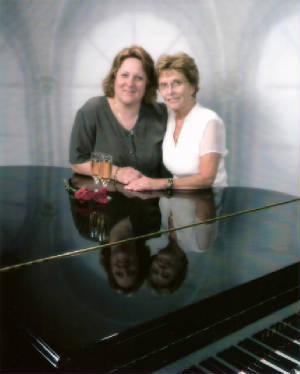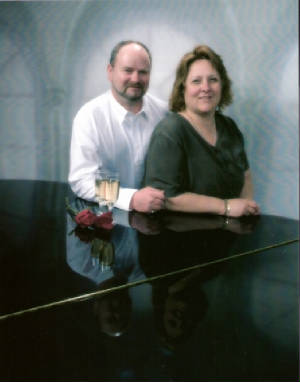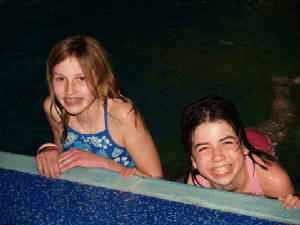 Late night swims were fun!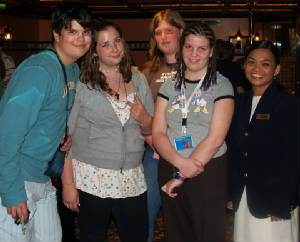 Nicole met several friends in the teens group.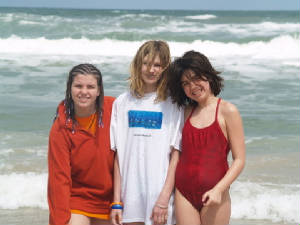 We spent four days in Daytona Beach after the cruise. It was chilly, but the beach was still fun!
Click here to see more pictures of our trip. There are six albums. Enjoy!



A beautiful sunrise as we approached Costa Maya.



The water was beautiful!



Nicole had her hair braided.



The highlight of the day was a swim with the dolphins!!



We shopped at an outdoor market and many small stores in Grand Cayman.



Stephen was the only one brave enough to go snorkeling.



On the way back to the ship.



Another beautiful sunrise, as we approached Jamaica.



Stephen and the girls walked up Dunn's River Falls. WOW!!



We went to Fern Gully, the rainforest that the movie was named after.



We were lucky enough to visit a small school. The kids were so cute!